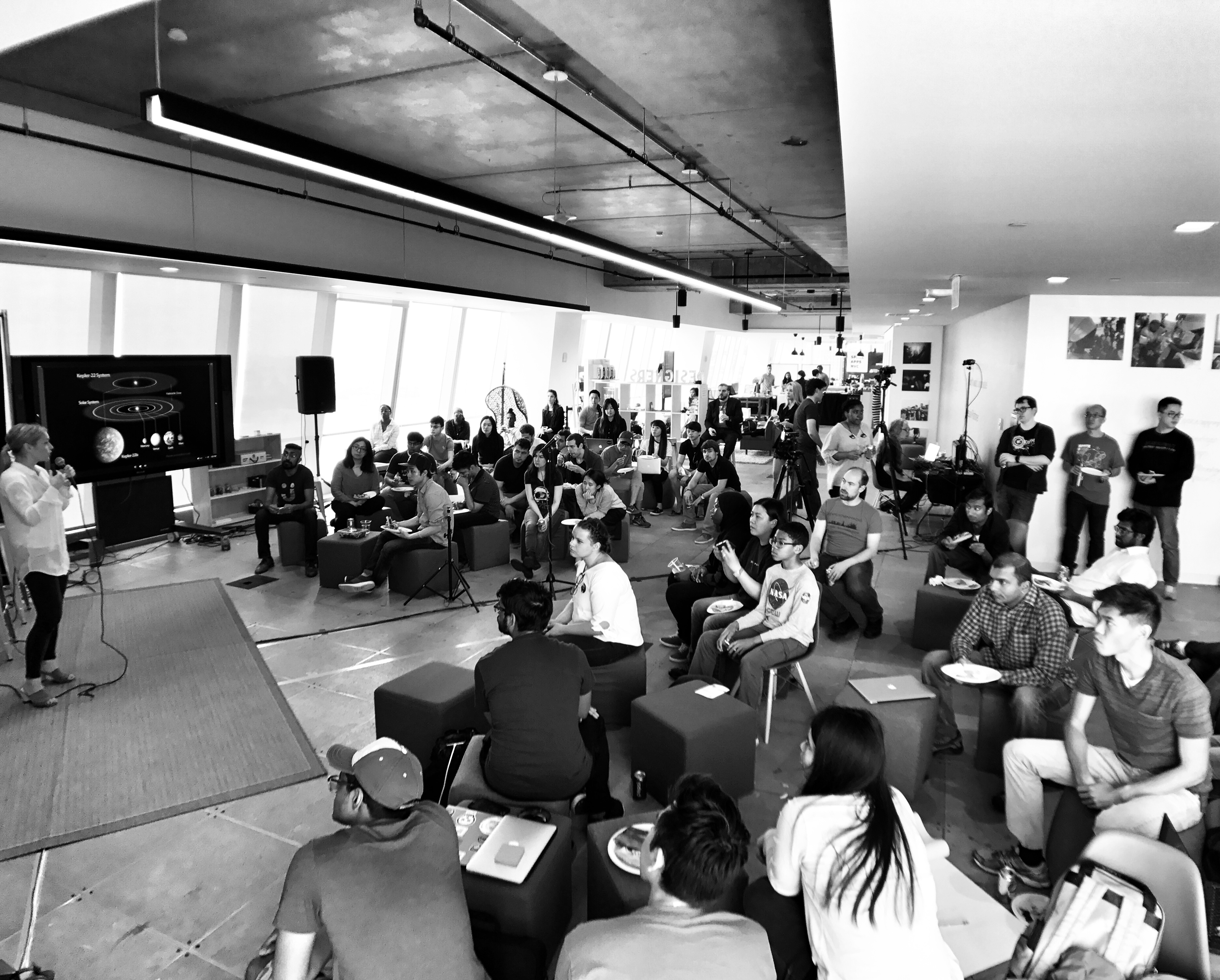 -NASA Space Apps talk, SAP, New York
Upcoming events
If you're interested in attending any of Sarah's upcoming talks or events, please follow the links below.
'My favorite aspect of being is a scientist, is the daily opportunity to use a wide range of skills: creativity as well as analytic thinking, writing as well as lecturing, diving into details while always envisioning the bigger picture.'
- Sarah Pearson
---
Future public outreach events
No scheduled events at this time.
Book Sarah for an outreach talk (spacewsarah@gmail.com) or a scientific talk (spearson@flatironinstitute.org).
---
Academic traveling & talks
Colloquium at the American Museum of National History, Nov. 19th, 2019
Attending the AAS Meeting, Honolulu, Hawaii, January 4-8, 2020
Attending the Globular Clusters at the Nexus of Star and Galaxy Formation workshop at KITP, Santa Barbara, April 1st-30th, 2020