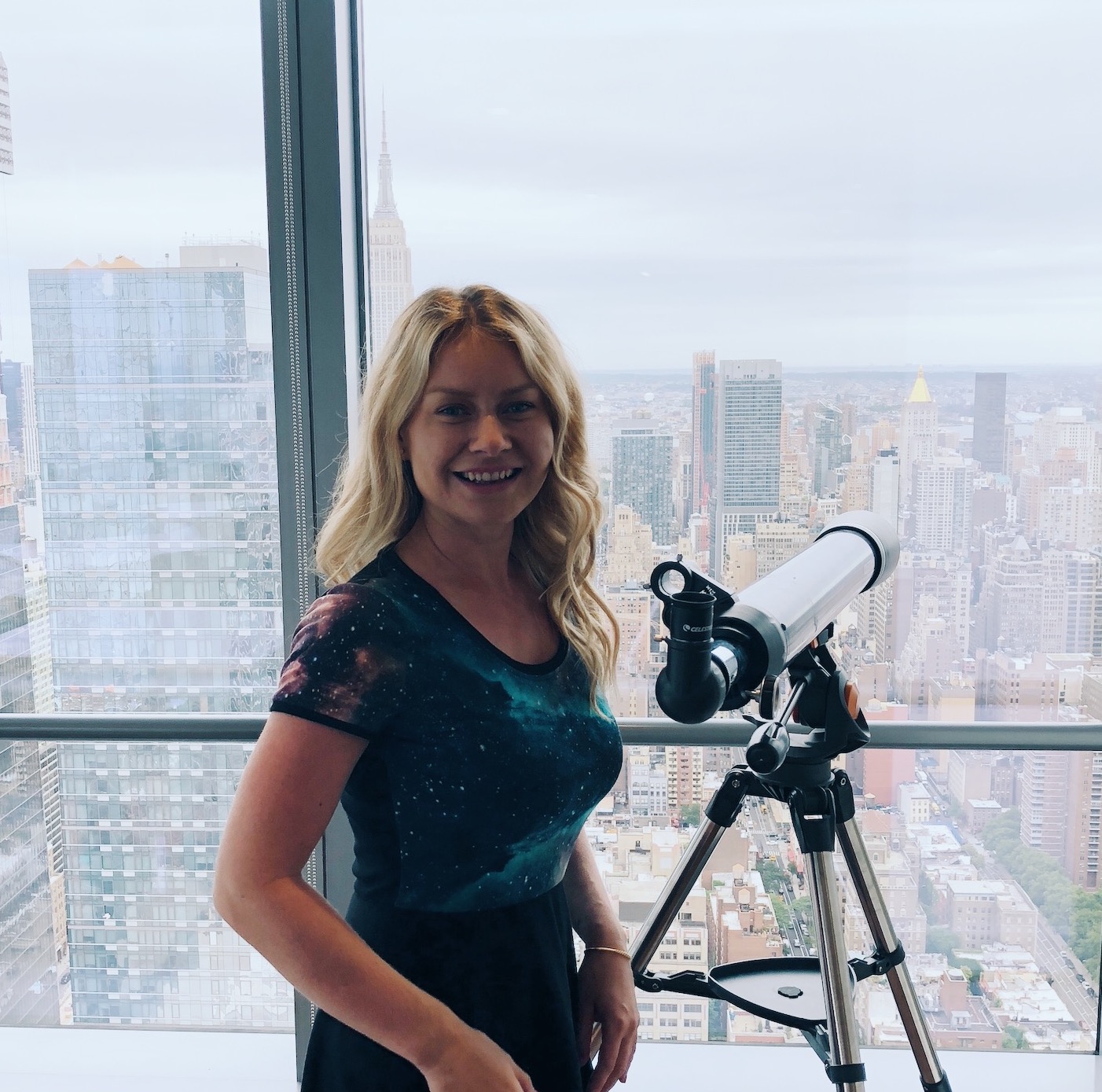 Welcome
Sarah Pearson is a Danish astrophysicist with a PhD degree from Columbia University in New York. She currently holds a NASA Hubble Fellowship at New York University. Sarah's two passions are astrophysics research and communicating astrophysics. She has extensive experience giving lectures to both scientific peers and to non-scientific audiences including adults, teens and children.
News:
(02/2023) I received the Marie Curie Fellowship (EUR 230k) for U. Copenhagen starting December 2023.
(01/2023) I received the Villum Young Investigator grant (EUR 1.1 million) to start a group as assistant professor at U. Copenhagen in December 2023!
(01/2023) My new column about time, infinity, and the future of the Universe is out in Weekendavisen: Read it here.